California State Committee

Chair – Desmond Silveira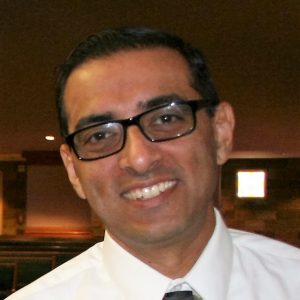 Desmond is currently the chair of the American Solidarity Party of California chapter. He was the 2018 California gubernatorial candidate for the ASP, the campaign manager for the Maturen/Muñoz 2016 campaign, and the campaign manager for the Carroll/Patel 2020 campaign. Today he actively helps recruit leadership and members to the party. He is a practicing Catholic, professional software engineer, a husband, and a father of eight children. Born in Zambia and of Indian (Goan) descent, he has lived in southern California since he was one year old. After receiving his Bachelor of Science in computer science from California Polytechnic University, Pomona, Desmond has worked at various companies and organizations including GE, JPL, YellowPages.com, Los Angeles Times, and Disney.
He is socially conservative and fiscally moderate, and had spent his adult life as a Republican until the 2016 election season, when he discovered the American Solidarity Party. Desmond has been involved at different times with various ministries at his parish including CCD, Familia, and Cub Scouts. In his free time, Desmond enjoys playing video games with his kids.
Vice-chair – Dr. Mark Ruzon
Mark was born and raised in Illinois and came out to California for college.  He got involved in politics in 2003, when he became a leader with Peninsula Interfaith Action (PIA), part of the PICO National Network (now Faith in Action).  Mark organized a group at his parish that helped successfully lobby for the creation of the Opportunity Center of Palo Alto, a homeless service center with 88 units of affordable housing.  He later became co-chair of PIA's Board of Directors.
Since finding the ASP in 2017, Mark has steadily increased his involvement, acting as a web admin, spearheading the first state party meeting to endorse ballot propositions, and helping organize the 2020 state convention.  He is a Senior Software Engineer at Google, working on processing satellite and aerial imagery for Google Maps and Google Earth.  He lives nearby in Mountain View with his wife Lesley and their four children.
Secretary – Ed Frankovic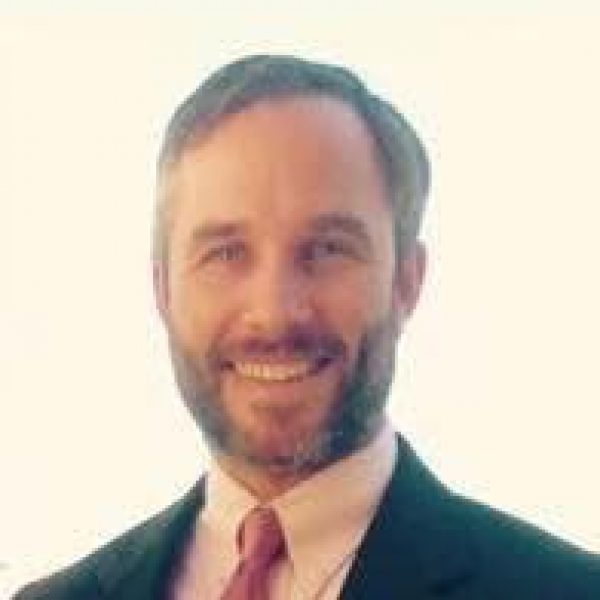 As a local government employee serving one of the most important yet disadvantaged areas, Ed knows that new ideas in politics and public administration were needed for the future of his community and his five children. Frustrated with the unnatural bifurcation of related issues across party lines, the divisive rhetoric, the lack of dialogue and a growing divide between rural and urban people he sought an alternative. The ASP motto of Common Ground, Common Good and Common Sense struck a chord. Members' thoughtful and holistic approaches to policy encouraged him to get more involved.
Treasurer – Matthew C. Scallon
Matthew C. Scallon is 55 years old and has worked as an electrical engineer and cybersecurity professional for 33 years. He has been married for 14 years and has a 13 year-old son. He is a music minister (bass player) for three mass communities. He enjoys weight training, cycling, and sudoku.
Vice-treasurer – Dr. Ken Walters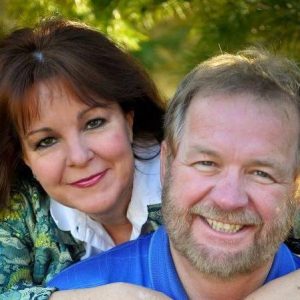 Ken Walters was born and raised in California. He was a pastor of an Assemblies of God church for over 40 years and now serves as the Director of Intercultural Ministries for the SoCal Network of the Assemblies of God. He is married to Cheri, his wife of almost 45 years and has four children and four and a half grandchildren. He has been a member of the American Solidarity Party since 2016 and was the first chairman of the California chapter.
Dr. Skylar Covich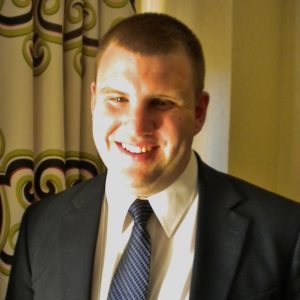 Skylar Covich is an academic political scientist who has conducted research on the influence of American Christian organizations on economic policies, and on past efforts to build socially conservative, economically progressive movements. He earned his BA in politics from Saint Mary's College of California in 2009 and his doctorate in political science from the University of California, Santa Barbara, in 2017. Totally blind since birth, he was involved in on-campus activities related to the labor movement, the pro-life movement and accessibility for the disabled. Upon finding the American Solidarity Party in 2016, he eagerly took the opportunity to put insights from his research into practice for an organization which matched his values. He assisted with ballot access and write-in vote counting research for the Maturen-Munoz presidential campaign, along with the party's efforts to gain media coverage and active state chapters. He took a leading position in the party's California chapter, which ran several candidates for the June 2018 Top Two primary elections including Brian Carroll for Congress and Desmond Silveira for governor.
Dr. Covich lives with his wife in Ventura, California. He teaches university level political science courses and sings in the choir of his Catholic parish.
Dr. Jim Hanink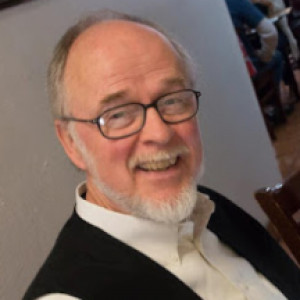 Jim Hanink, having aged-out of wage-slavery at a So Cal uni, is an independent scholar. He writes and edits and organizes (chiefly his garage) in Inglewood. With his wife Elizabeth, he has long been engaged in pro-life for the whole of life activities. Sundays find the two savvy seniors "at home," usually with 15 or so representative family members. PTL! Mondays are recuperative.
Jeffrey Bassett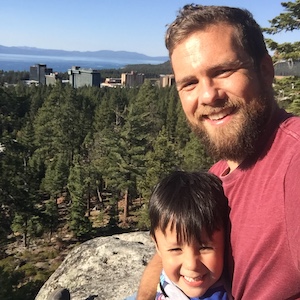 Jeff Bassett is a lifelong Californian, father of two and husband of one. He pastors Cordova Church of the Nazarene in Sacramento and graduated from Point Loma Nazarene University in San Diego (Social Work and Theology) before attending seminary in Kansas City. He returned to California in 2012 to pastor a church in Inyo County. His time in Inyo County caused him to become aware of water and land-use issues and the rural/urban divide in this state. Now in Sacramento, he has more access than he wants to politics and is trying to understand suburban life again.
Jeff discovered the American Solidarity Party after trying to clarify his own political views in the wake of Trump's victory. It was a love for Catholic Social Teaching and distributism that led him to discover the party and it felt like a revelation to have a fuller fleshing out in policies of the convictions that he had been privately holding for a decade or more. He is excited for the opportunity to help create a counter-culture of life and the common good in today's political culture of decay, extraction, and destruction. Seems like a long road full of work worth doing! May we all find the necessary grace for the journey.
JP Kalb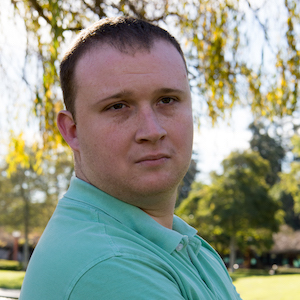 JP Kalb is an autistic meteorologist from the South Bay. He went to school at San Jose State and still works at the San Jose Airport as a weather observer. JP has been involved in the party since 2018 and officially become a supporting member in 2020. JP is dedicated to helping the party grow in doing outreach via social media especially to minority communities and to help promote solidarity ideas into science and job creation.