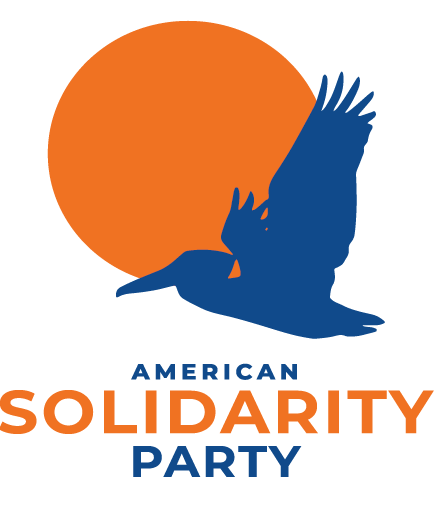 American Solidarity Party of California
The American Solidarity Party stands for the sanctity of human life, the necessity of social justice, our responsibility to care for the environment, and promotion of a more peaceful world.
---
2022 California Gubernatorial Election
Dr. James G. Hanink is running for governor in the California primary election on June 7 and needs your financial support. Learn more about the campaign and support the effort to bring the American Solidarity Party's principles to Sacramento.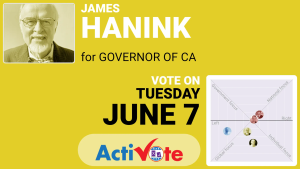 Other 2022 California American Solidarity Party Candidates for June 7 election
•  Mark Ruzon for U.S. Senate (write-in!)
•  Desmond Silveira for Secretary of State (write-in!)
•  Erskine Levi Jr for U.S. Representative (CA-31) (write-in!)
2020 Presidential Election
Brian Carroll and Amar Patel received over 42,000 votes nationwide and over 2,600 in California as a write-in candidate.  To get future presidential candidates on the ballot, we need you to register to vote with the party.
---